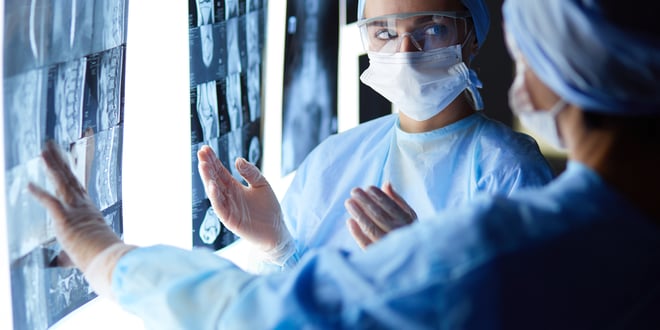 By Sarah Galloway, General Counsel and Paul Richmond, Senior Vice President, Provider Relations BridgeHealth
Employers and their employees lose big time on healthcare administration burdens. Employees spend approximately $21.57 billion in time alone dealing with health insurance, according to one study in the Academy of Management Discoveries journal (Pfeffer, et al., 2020). And, 53 percent of that time is spent at work, scholars reported.
That is one good reason why bundled payments in healthcare are gaining traction with large employers. Bundles are also gaining traction with physicians and healthcare facilities. "The rationale is that providers and organizations are in the best position to identify ways to reduce waste and overuse, coordinate care across settings, steer patients to the most appropriate, high-quality providers, and provide needed care" (Struijs, et al., 2020, p.2).
Alternative payment models vary by design
Not all bundled-payment models are equal. BridgeHealth bundled payments have three components: a defined "episode of care", the resources used or prescribed by the healthcare facility and the providers downstream, and the risk assumed by the healthcare provider. BridgeHealth pre-pays a bundled case rate for each surgical case, effectively reducing cumbersome billing functions — all while providing the highly desired bundling guidance that an increasing number of providers seek in today's healthcare industry. While it can be tempting to think that if you've seen one bundle, you've seen them all, that is not the case.
BridgeHealth: More risk-based bundles than anyone
An early leader in this innovative approach, BridgeHealth facilitates more risk-based bundled surgeries than anyone else. We offer 300+ contracted, bundled rates across eight categories. Our 160+ centers of excellence (COE) facilities are ranked among the top in the country, providing access to more than 700 vetted surgeons.
When managed well, bundled payment programs give large employers and their employees cost containment and predictability as well as better quality care and patient outcomes. For physicians, such payments can help increase business, boost quality and reduce costs. However, when not managed correctly, such payments can lead to wasted effort, unnecessary risk and even fewer patients.
BridgeHealth has 10 years' experience helping healthcare providers build effective bundles and position themselves for success with large employers. Bundled-payment models are based on an episode of care, such as a knee replacement. Instead of the traditional fee-for-service model, bundled payments shift financial and clinical risk from patients and payers to healthcare providers.
Therefore, it's imperative to structure your bundles for profitability. To do so:
Clearly define the episode of care. Be sure to take into account how long care will last and what activities will be included from the pre-op appointment(s) through post-op care. Keep in mind that the Centers for Medicare and Medicaid services will have specific definitions that you may need to abide by.
Consider and plan for variables. Variables include everything from surgeon and facility fees to lab work, implants, therapy, post-surgical care and more. The more you can bundle, the better you will look to employers.
Price for profitability. Analyze all available data to determine your actual costs. Also collect and analyze all data from downstream providers. Then, build in a risk margin and a profit margin.
Factor in payment timing. With bundles, you are paid directly, either in advance or retrospectively. This reduces complexity and time spent chasing receivables. It also creates room for increased margins.
Make the most of your resources. Using the data you have available, leverage your resources by scheduling your most efficient teams with the lowest complication rates and by only employing "innovative solutions" that consistently deliver better outcomes.
A study reported in The Common Fund found: "Bundled payments have had a predominantly positive effect on medical spending and quality of care" (Struijs J. et al., 2020, p.6). Our experience at BridgeHealth supports those findings. Our plan sponsors/employers get improved outcomes for their employees/patients with savings through value-based healthcare and bundled rates. The patients treated in our partner facilities have 80 percent lower complications rate than the national average year over year.
Join the BridgeHealth team of top providers
BridgeHealth's bundled payment approach helps healthcare providers achieve true incremental volume from beyond their traditional service areas and gives the recognition they have earned for having excellent surgical outcomes. Providers interested in joining our top-quality, 160+ surgical centers of excellence, should contact us. Request Information

Since 2013, she has developed and implemented pricing strategies in the healthcare space, including creating mutually-beneficial, risk-based agreements with c-suite leadership at national providers. Prior to that, Sarah served as a business attorney, partner and founder at The Potter Law Firm from 2002 until 2013, where she represented a number of surgeons and physicians in contracting and hospital access issues. Sarah received her Doctor of Juris Prudence in 2002 at the University of Colorado at Boulder and her Bachelor of Arts in History in 1999 at the University of Oregon.

He is an expert in provider relations with more than 14 years of experience in healthcare, particularly intraoperative consultative sales, negotiating system level agreements for medical devices and capital equipment, and value-based care initiatives. Paul has served in numerous leadership roles in healthcare, most recently as an Account Executive serving Fortune 500 clients in the surgical management benefit space. His unique blend of experience, responsibilities and relationship-building skills have given him a holistic perspective on the types of mutually-beneficial solutions that employers and healthcare providers are looking for in value-based care programs. Paul received his Bachelor of Science in Accounting from Baylor University in 2006.
BridgeHealth delivers industry-leading, value-based healthcare solutions, including its national, bundled-payment surgical centers of excellence programs.
References
Pfeffer, J., Witters, D., Agrawal, S., & Harter, J. K. (Oct. 29, 2020). Magnitude and effects of "sludge" in benefits administration: how health insurance hassles burden workers and cost employers. Academy of Management Discoveries 6(3). https://doi.org/10.5465/amd.2020.0063
Shrank, W. H., Rogstad, T. L., Parekh N. (2019). Waste in the US health care system: estimated costs and potential for savings. JAMA. 322(15):1501–1509. doi:10.1001/jama.2019.13978
Struijs J., de Vries, E. F., Baan, C. A., van Gils, P. F. & Rosenthal, M. B. (April 6, 2020). Bundled-payment models around the world: how they work and what their impact has been. Commonwealth Fund. https://doi.org/10.26099/936s-0y65